Insurance claims can be confusing We are here to help!
ACV
With Actual Cash Value, you can expext one payment from your insurance company. Actual Cash Value = Replacement Cost – Depreciation – Deductible. Usually, the only way your insurance will issue another payment is if the contractor finds additional damage, that the insurance company will pay for, that was not included in the initial claim.
RCV
With Replacement Cash Value, you can expect to receive the cash value of your roof in the first payment. Once a final invoice is sent to the insurance company, they will release the depreciation amount to you. Your second payment will equal your deprecation – your first cash value payment you have already received – your deductible – any upgrades that the insurance isn't going to cover (warranty, water and ice barrier not required for code, ventilation not required by code, and typically roof deck repair). They withhold the second payment to be sure the roof is being completed.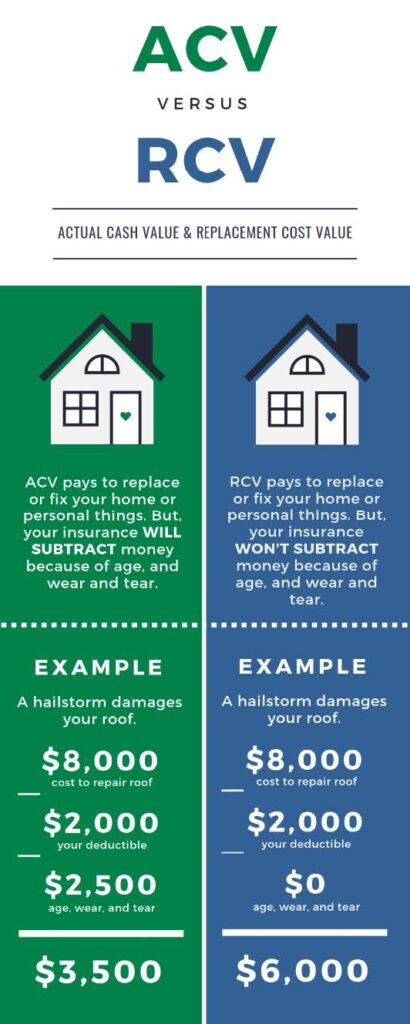 We are happy to submit your final invoice to your insurance company and will work with them to ensure proper payment is received!